Ayurveda
'Health is harmony' is the key philosophy behind Ayurveda, India's ancient healing system. Thousands of years old, Ayurveda prefers a balanced lifestyle for mental, emotional and spiritual health. The Sanskrit word 'ayur' and 'Veda' means 'life knowledge' and Ayurveda is much more than just a form of alternative medicine. It's a combination of science and philosophy, which offers a programme for living- in which yoga, meditation, massage and astrology all have a part to play.
You can choose to experience the healing power of Ayurveda for an hour, a week, a month or more. Whether it's simply for relaxation or for specific treatments for ailments from Arthritis to backpain, there are Ayurveda Resorts and Spa's to suit your budget. The specializes Ayurvedic rejuvenation programes in their purest in most authentic form. Surrounded by picturesque paddy fields, this beautiful resort is close to some of India's most dramatic cost line and long stretches of tranquil emerald backwaters.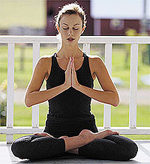 The Aries 7, 14 or 21 days Ayurveda package at coconut palms Eco Heritage Resort, Alleppey, Somatheeram Resort, Kovalam, Krishnatheeram Resort, Varkala or similar will also comprise a tailor made programs of yoga, meditation and spa treatments, as advised by in-house Ayurveda doctor. Traditional ponds are used for swimming and bathing, and musical and cultural performance provides regular stimulation. This lifestyle is designed to help you to balance the outer material world and inner spiritual self as part of a holistic healing process. The Package prices starts from USD 200 onwards depending on the resort chosen. The price will include accommodation, food, Transportation.